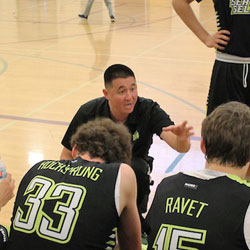 Chase Young
Chase Young was born and raised in Seattle, where he was a decorated athlete at Roosevelt HS playing under coach Bill Elleby, Forrest Ward, and Jeff Denny. He went on to start all 4 years at Occidental College under coaches Brian Newhall, Jim Hennacy, and Brad Hall. His senior year he helped drive his Oxy team to an undefeated league record, then advancing all the way to the NCAA D3 Elite 8, both of which had never been done in SCIAC league history. After graduating from Oxy in 2003 with an advanced BA in Economics for Business Management, Chase played overseas in Denmark for two seasons before returning home to Seattle. After returning from Denmark, Chase coached under Bart Brandenberg at Roosevelt HS from 2004-2006 and became the athletic director and lead trainer at Emerald City Basketball Academy from 2005-2014. During his time at ECBA Coach Chase directed 100's of teams and traveled around the nation as one of the largest and most successful basketball academies in nation. He has multiple AAU National Championship appearances, as well as championships from all the prestigious national tournaments in the west coast including Reno, Portland, Oakland, Los Angeles and Las Vegas. In 2014 Coach Chase became the Hoopaholics training director and started running the Roosevelt Area Select Basketball program which is a feeder program for the Roosevelt area student-athletes. Now Seattle Select Basketball has been formed and will give a platform for Chase and other coaches to help bring together elite student-athletes in the NW to compete and find success at the national level while playing a brand of basketball that promotes player growth and fundamental team basketball.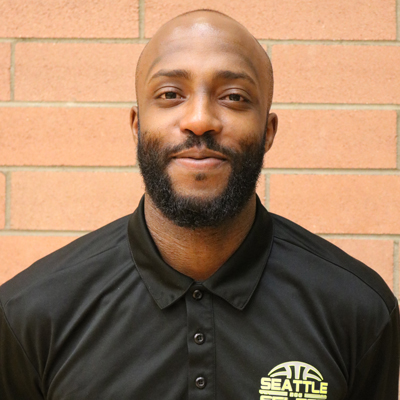 Michael Knight
Michael Knight graduated from Seattle University with a bachelors degree in Liberal Studies and a double Minor in Communications and Global studies.
He is a former division one athlete who played basketball all four years as a scholarship player.
Freshman year at: UMBC, a division one school in Maryland where he was freshman of the week twice during the year.
Sophomore year he transferred to St. Petersburg College. A national and prestigious junior college in Florida where the Titans would win their Sun Belt Conference. Michael was a first team all league selection, all region selection, and honorable mention All American.
He then signed to play at the University of Albany for his junior season. A division one school in New York where Great Danes would win the competitive America East conference, and receive a birth in the NCAA tournament before losing to Virginia in the first round.
Michael Finished his collegiate career at Seattle University, where he received all tournament selections at the Debani Holiday classic in California, all tournament team at the Seattle Pacific Oak Harbor classic, as well as the coaches award and the mission award given to the athlete who most exemplifies community service and outreach in the Seattle area.
Michael has gone on to play basketball professionally in Europe, Asia, and several American leagues as well as numerous tour teams in the Netherlands and Belgium. He is a certified trainer who comes from a rich training culture in Seattle, studying under the world renown trainer Tim Manson (www.TERNION3.com); training extensively with numerous NBA, NFL, MLB, MLS and European/ Asian league professional basketball players. Tim and Michael are launching a revolutionary fitness product available this spring called the R3BAR; specializing in core stabilization, connected strength/mobility, body awareness, injury reduction and realignment.
Michael has worked as a trainer/coach/administrator for the prestigious NBC camps for 8 years in between both collegiate and professional seasons, and as a player development coach and mentor to youth around the world; running clinics and camps on 4 different continents.
Michael is also a talented singer/songwriter for a production team and has a project available on itunes titled Left Side Story as well as other works on itunes or accessible through mrmikeknight.com He enjoys, music, culture, food, reading, movies, traveling and of course working out.
Michael was born in Iowa City, Iowa and his parents live in Seattle, Washington. Seattle has been home base for 14 years. His younger sister Lauren lives and works in New York for a marketing agency and both of his parents are lawyers in Seattle.
Michael attended high school at Seattle Preparatory School where numerous student/athletes like himself have gone on to play at the collegiate Division one NCAA level, and professionally. (Martell Webster Washington Wizards, and Spencer Hawes, Philadelphia 76ers) Michael is also a member of the international training group, Top Flight Basketball Academy of Bangkok. He is a welcomed addition to our training family.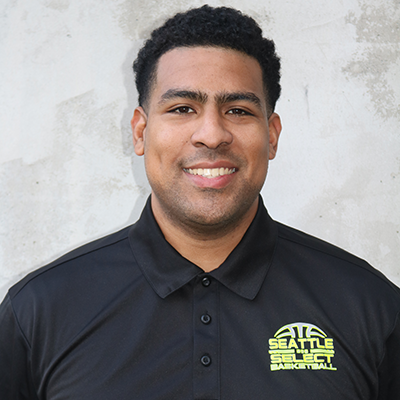 Zac Townsend
Zac Townsend has been pursuing his passion as a coach and mentor for the past 10 years while working with countless kids in the Seattle area. After attending Bainbridge High School and playing in the ultra competitive Metro league, he took time to travel and explore coaching opportunities. During his travels he visited Hong Kong to participate in NBA Madness as a player assistant, served as a camp counselor at the All-Star Basketball Camp in Switzerland and also traveled to the Dominican Republic with the Atlanta Hawks. Other notable camps where he has served as a director or coach include the Josh Childress Basketball Camp, Marvin Williams Basketball Camp and Gary Payton Skills Academy. Upon returning to the Seattle area, he enrolled at Seattle Central CC and returned to Bainbridge High School to serve as the JV Head Coach/Varsity Assistant. After spending 3 years in the district coaching and working with students with developmental disabilities, he moved to Seattle to further his career and pursue new opportunities . Over the past 7 years in the city he has held posts at A PLUS Youth Program (Academic Case Manager, Coach and Assistant Development Coordinator), The Northwest School (Summer Program Assistant, Residential Advisor and Campbassador Coordinator) and currently works at Seattle Academy of The Arts and Sciences (8th Grade Coordinator, MS Coach). Zac is passionate about using basketball as a medium to connect with kids and families while helping kids reach their potential both on and off the court. Coach Zac is excited to join the Seattle Select team as the mission aligns with his personal vision and goals for youth development through sport.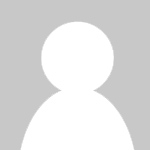 Mike Odland
Mike Odland played his high school basketball at Roosevelt High School and was a starter on the 2005 KingCo 4A conference championship team. He went on to play basketball for a very successful program at Whitworth University under coach Jim Hayford, where he was a part of four NCAA tournament teams that included two Sweet 16 appearances. At the time of his graduation in 2010, he was the all-time winningest player in program history. After finishing his undergraduate studies with a B.A. in accounting, Mike came back to Seattle to coach at Roosevelt High School, where he coached for 2 seasons under coach Bart Brandenberg. In May, 2015, Mike began his role as an assistant coach under coach Justin Lunt for the University of Puget Sound men's basketball team and has been with the program for the past two seasons. He spent last summer coaching the 15u Washington Supreme AAU team.