01 Oct 2021
2021-2022 Winter Season November-February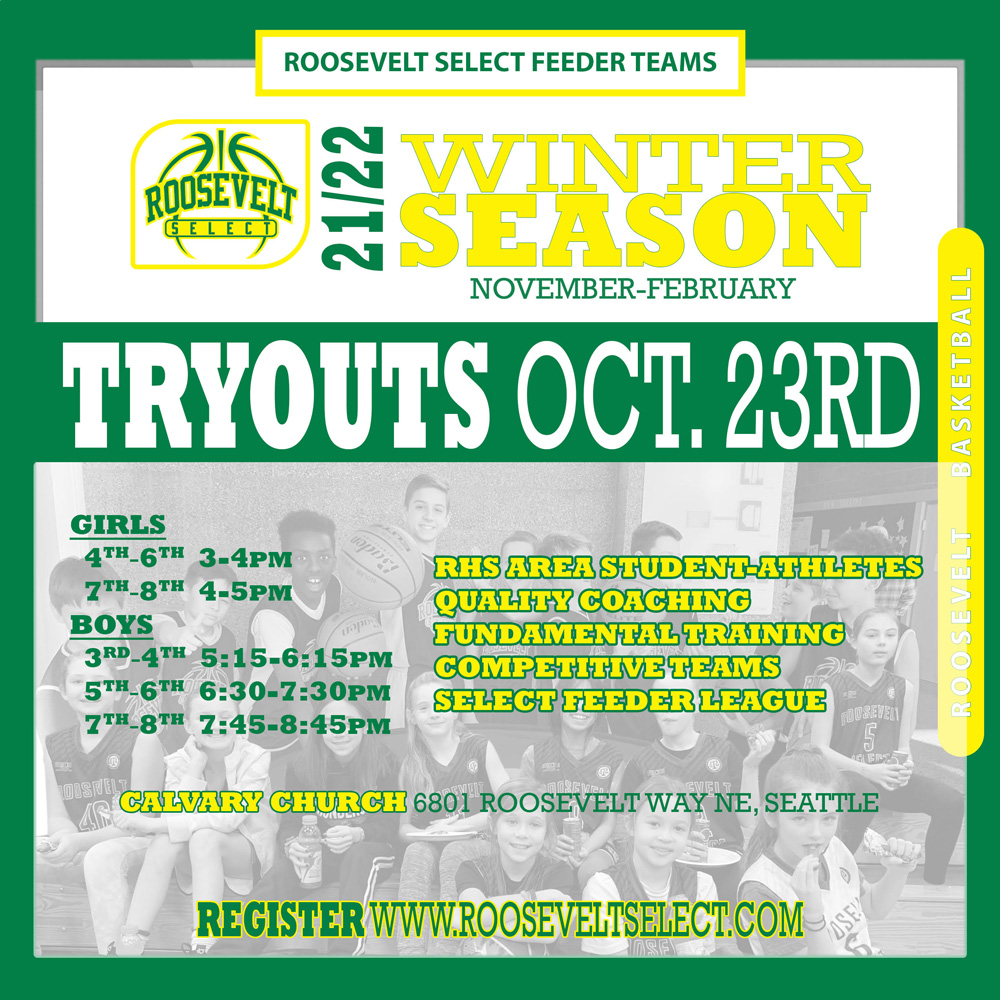 Thank you for your interest in our Winter season with Roosevelt Select Feeder. The 4 month season runs from November through February. It is ok for student-athletes to play for a CYO or school team. This Winter we will compete in the Mercer Island Peak Feeder League with games most likely on Sundays. Our teams will practice/train once a week on Fridays at Calvary Church. If the team doesn't work out for you this year, you can always join our Winter In-House league which is a weekly Saturday session of training and live 5 on 5 scrimmage with similar age players. Our teams are coached by staff members or qualified parent coaches who will be overseen by our staff. If you are interested in helping coach you can note it in the registration below.
You must pre-register before tryouts and there is a tryout fee of $5 cash or check at the door.
Location: Calvary Church Gym – 6801 Roosevelt Way NE, Seattle, WA. 98115
Events
Dec-Feb MI Peak League
Costs
Winter Season: $930 (4 months includes coach, events, practices)
Forming Teams: We will try to have teams formed by Oct. 31st by which date you will receive an email about the team your student-athlete has been placed on. For those not placed on a team, we can still help find ways to get them involved in the program through our Winter Training League.
Tryouts Oct. 23rd @ Calvary Church – 6801 Roosevelt Way NE, Seattle
Girls
4th-6th 3-4pm
7th-8th 4-5pm
Boys
3rd-4th 5:15-6:15pm
5th-6th 6:30-7:30pm
7th-8th 7:45-8:45pm