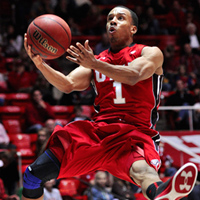 Glen Dean – University Utah via Eastern Washington
Roosevelt HS 2008: 09′-10′ Big Sky Rookie of the Year, All-Academic Team 10′-11′ Big Sky first team and All-Academic Team
Throughout my entire high school career Coach Chase helped mold me into a Division 1 basketball player that eventually helped me earn an opportunity to play professionally overseas. From picking me up at 6:30am to train and work out before school to working out two sometimes three times a day in the summers, Coach Chase pushed me to be the best player and person I could possibly be. I can honestly say that without his mentoring and basketball training I wouldn't have made it to college. I was just a kid with raw talent that he was able to take under his wing and give the right guidance needed to reach higher levels of basketball. Coach Chase is more than just a coach for me he's like the big brother I never had. He always gives me advice on life and how to handle basketball situations. He helped me grow into a man and confident basketball player that I am today and for that I will forever be grateful for what he does as a coach and mentor.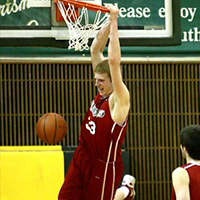 Mitch Penner – Seattle Pacific University "GNAC 1st Team and West Coast 2nd Team"
Kennedy HS 2012: 3 time 1st Team All-Seamount League and League MVP
I started training and playing under Chase Young when I was in 7th Grade. Up until that point I had been a below average middle school player. I was a kid with a dream that did not have the talent to match. I was slow, uncoordinated, and not good at any one particular basketball skill. I was very cautious looking for an AAU team because there were many programs that did not have great reputations. However, I could not ignore all the positive feedback I was receiving from the young coach of Emerald City Basketball Academy. Chase Young brought me in with open arms and a motivating attitude. I could not understand why Coach Young wanted me for his prestige 7th grade top team with my skills being insufficient compared to other players. Not only did I need player development but I needed emotional nurturing as well. Chase told me if I gave him the time and effort, he would turn me into the player I wanted to be. He instilled a confidence and skill set in me that had me in the starting lineup on his team within months. 3 more hours each day, five days a week led to a starting spot as a freshman on my high school varsity team. I went on to play four years at Seattle Pacific University on a full ride scholarship. Chase was running numerous teams and taking care of a family but still made it out to a great amount of games every year. Chase makes extremely personal relationships and this is extremely important in a player/coach relationship. Chase was one of the most influential people in my life. He not only turned me into a skilled basketball player, he turned me into a man. I would recommend him as a coach and mentor to anyone who asks. I can't thank him enough for always having my back. He is one of the few coaches in this world with experiences, knowledge and TRUST.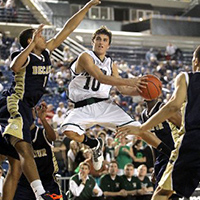 Brett Kingma – Western Washington University Via University of Oregon
Jackson HS 2011: Set Western Conference and school career scoring records with 2,024 points. Averaged 30.3 points as senior. Named 2011 Washington Interscholastic Basketball Coaches Association Class 4A Player of the Year. Associated Press First-team All-State. Three-time Everett Herald all-Area and first-team Wesco selection all-star. Competed in national 3-point shooting contest.
Coach Chase has been instrumental in my success as a player. His ability to mesh skill development with coaching is what sets him apart. Not only will you develop in a team setting, but Coach Chase will help you take your game to the next level and prepare you for performing against the best. He is a "players' coach" who is very innovative with his skill work.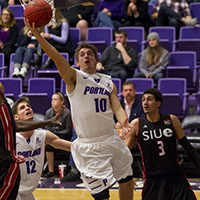 Jason Todd – University of Portland
Jackson HS 2014: Back to back Gatorade Washington Boys Basketball Player of the Year awards (2012-2013 and 2013-14). Named Mr. Basketball by the Washington Interscholastic Basketball Coaches Association. Maintained a 3.53 cumulative GPA at Jackson HS.
Chase is hands down the best coach I've ever played for. His knowledge of the game and ability to get the best out of his players is like no other. As a coach, trainer and a person, there's nobody better in AAU. Chase always has and always will have my highest regards.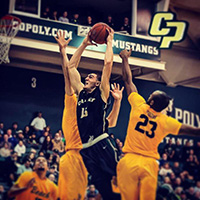 Josh Martin – Cal Poly via Minnesota
Bothell HS 2014: Kingco League MVP, Seattle Times All-State first team and also nominated for McDonald's All-American. Four-year letter winner averaged 27.1 points, 14.0 rebounds and 5.0 assists per game during senior season.
As a young basketball player growing up in Seattle, there are so many different AAU teams to play for, and it's hard to pick which one is the best fit for you. Yet, when I came to the Emerald City Basketball Academy tryout, I could tell right away that Coach Chase Young was who I wanted to play for. For four years straight I played under Coach Chase, and those four years were incredibly important for my development as a basketball player and as a person. Coach Chase taught us skills that we could utilize on and off the court, such as having the proper communication with one another or having the integrity to do things the right way. He pushed us, in an effort to help us become better each day. He challenged me to become the best player I could be, so that I may reach my full potential. There aren't many AAU coaches who wish to develop their players like Chase does, and for that he certainly deserves recognition. Chase Young is a one of a kind coach and friend. I can easily say he is one of the most influential coaches I've ever had. I've had difficulties keeping in contact with my coaches as I've progressed through college basketball, but one coach I am always happy to hear from, is Coach Chase.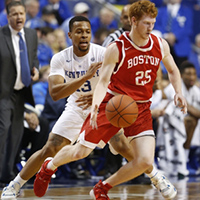 Kyle Foreman – Boston University
Bellevue HS 2015: No. 6 ranked player in the state of Washington according to ESPN.com. A four-year starter at Bellevue H.S. Named KingCo League Defensive Player of the Year as a junior and senior. Earned All-State Second Team accolades with League MVP honors his junior year. Named to the Maxpreps Holiday All-Tournament team as a sophomore.
Looking back on my years playing for Chase from 4th-9th grade brings back some of my favorite memories. His love for the game created a energetic and enjoyable atmosphere helping me first develop a passion for the game. From the yo-yo dribbles to five minute shooting, it was easy to see his knowledge for the game as he would show me a new drill everyday. On top of his determination to help me become the best player I could be, he was always there for me off the court. I knew I could count on him for anything and still see him as family. He is one of the main reasons I'm where I am today and I couldn't thank him enough.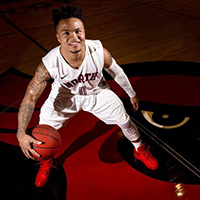 Sam Dowd – Northern Idaho
Gonzaga Prep 2014: Washington's Defensive Player of the Year.
Chase young has been a big impact on my life and I truly believe it's more than basketball for him. Coach Chase challenges his players on the court and off. He has a high level IQ for the game of basketball. I came from a sticky situation when I was young. I lived through poverty most of my childhood. Chase gave me a chance to play for him. I learned a lot and it gave me a positive outlook on life, basketball, and education. I wouldn't be the man I am today if it wasn't for this guy in my life. Chase's training sessions and coaching system is successful and he is the best coach I ever played for. The ability he has to interact with kids is a great gift.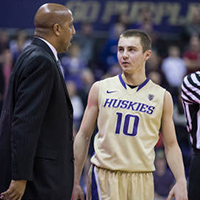 As a young player with a love for the game of basketball, what I needed most was a coach that knew how to develop me as a player. I had big dreams for the game of basketball, and I was fortunate enough to connect with the coach that would turn them into a reality for me. Chase Young became my coach in 6th grade, and I still consider him a coach to this day. Chase's ability to get the most out of me while creating an environment that helped me develop my passion for basketball is the main reason why I am now living my dream as a player on the University of Washington basketball team. I made daily trips to work with Chase all throughout my teenage years, and he was always going out of his way to spend as many hours as I wanted to work on my game. The knowledge of the game of basketball that Chase was able to pass along to me has been essential to my development into the player that I am today. Chase was able to instill a competitive spirit in me that has served as the foundation for my desire to improve myself and win basketball games. To this day, I am still doing the daily drills that Chase gave me to develop my game. As I play basketball, I can't help but remember the little things that Chase taught me. He taught me to think of basketball in a new way. It was the coaching and mentoring that I received from Chase that has allowed me to be where I am at today. I owe Chase so much for all that he has done for me. Not even just in terms of basketball… Having Chase as a coach is one of the greatest things that has ever happened to me. I wouldn't trade those experiences for anything, and I 100%, whole-heartedly would never hesitate to tell a young hooper with a passion for the game of basketball to play for Chase Young.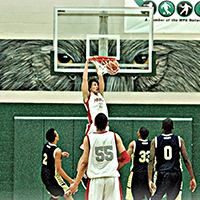 Ryan Shannon – Montana State
Mountlake Terrace HS 2012: Earned First Team All-Area and All-Wesco honors, with the Everett Herald naming him to the All-Tournament team for his play at the state tourney. Nominated for the WIBCA All-State Games. Earned a 78 ranking from ESPN, and was seen as the second-best power forward in the state by Washington Prep.
Chase was part of the reason I fell in love with basketball. He challenges you to get better and wants nothing but to see you succeed. He took me from a below average player to a division 1 player and I can't thank him enough for that.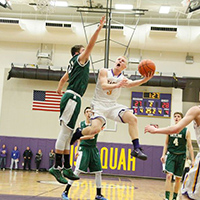 Ty Gibson – Eastern Washinton University
Issaquah HS 2015: All-State and KingCo League MVP honors. Associated Press First-team All-State. First team All-4A State Tournament. Set State 4A tournament scoring records with 87 pts and a 29.0 avg. Maintained 3.98 cumulative GPA at Issaquah, and won the Tutta Bella scholar athlete award.
My three years playing for Chase were some of the best years of basketball that I've ever experienced. Chase brought my individual game to new levels and taught me how to compete with the best competition in the country, and also have fun while doing it. He preaches confidence but always teaches discipline and the fundamentals of the game. I can't thank him enough for what he did for my game!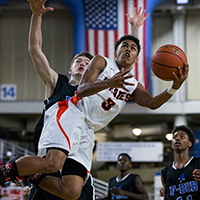 Nikhil Lizotte – Humbolt State
Davis HS 2015: Yakima Valley Male Athlete of the Year. Associated Press First-team All-State.
Not only is Coach Chase a great coach and trainer, but he's a great mentor off the court. He's not one of those coaches that just strictly cares about basketball, he cares about the school aspect of it too. He challenges you to become a better basketball player and to be a better person off the court. He's an awesome guy and I enjoyed every minute of playing for him.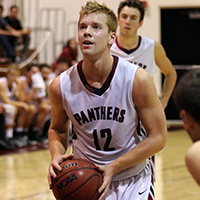 Luke Hamlin – Chapman University "2016 SCIAC First Team All-Conference"
Snohomish HS 2012: Associated Press First-team All-State. Led Washington State in Scoring. Herald's 2012 All-Area Boys Basketball Player of the Year by Snohomish County.
Chase has been the most influential coach in all my playing years. His knowledge of the game and desire to make every player better allowed me to play in the next level. His skill training increased my ball handling and shooting. Chase instilled in me a hard work ethic and better love of the game. He made me a better person and continues to track my game.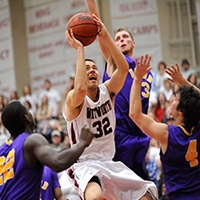 George Valle – Whitworth University "4 year starter and 2016 NWC League MVP"
Sammamish HS 2012: George was named First Team All-KingCo as a junior and senior. He averaged 14.6 points, 6.6 rebounds, and 4.2 assists per game as a senior.
Coach Chase was instrumental in my development as a basketball player. Chase coached me in middle school and high school and helped me form fundamentally sound habits that I have carried with me throughout my entire career. I still remember the training sessions where Chase explained how to leverage footwork, pivoting, and ball fakes. Chase coaches the right way by building relationships with his players and instilling important core values like work ethic, team camaraderie, and positives attitudes.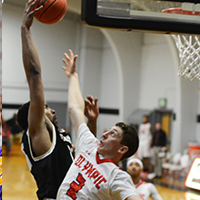 Jeremiah Hobbs – University Puget Sound
Seattle Academy HS 2014: First team All-League
As a member on Coach Chase Young's AAU team for two years, my love for basketball and the quality of my game developed as I developed as a player. When I joined Chase's crew, the only advantage I had was height and my skills were lacking. Chase provided weekly training for me and my teammates to improve and we improved so much in fact that we qualified and attended the 13U nationals basketball tournament as the best team in the state. As a starter and a solid part of the team, I saw my game rise so much by the time I was ready for high school I was one of the top players in all of Washington. Chase improved my confidence as a player by getting me and my teammates in the gym consistently. I became a comfortable ball handler, a great finisher around the basket, and a solid mid range jump shooter on the basketball court. I think the greatest thing about Coach Chase is his emphasis on team building and camaraderie off the court. There is no place for individualism on Chase's teams and after every game we got together to critique ourselves no matter win or loss. This process helped us to become resilient, more confident, and mentally strong which put me leagues ahead of upper classmen when I first started high school. AAU was a great time for my basketball career with Coach Chase.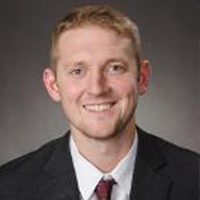 Mike Odland – University Puget Sound Assistant Coach
Mike played basketball at Whitworth University ('10), where he was a part of four NCAA tournament teams that included two Sweet 16 appearances.
When Chase was coaching me at Roosevelt back in the early 2000s, he was constantly introducing me to and challenging me with different drills, techniques, and practice habits that I had never seen or heard of before. To see him still pushing and challenging his players and exuding that same level of effort in his coaching today is a true testament of his love for the game and his passion for coaching it.