Colleges Toured by Seattle Select High Academic Teams
Yale
North Carolina
Duke
Northwestern University
Valpo
Univ of Portland
Portland State
Cal
St. Mary's
Stanford
UCLA
Gonzaga
Seattle U
UNLV
UW
BYU
Azusa Pacific
Cal State Fullerton
SPU
Western
Central
Biola
Point Loma
NWU
Vanguard University
Menlo College
Pomona
Claremont
Occidental
Chapman
La Verne
Whittier
Cal Lu
Caltech
Whitworth
UPS
Linfield
Willamette
Pacific
Lewis and Clark
Aurora – Chicago

IVY LEAGUE TOUR
REGISTRATION IS NOW LIVE!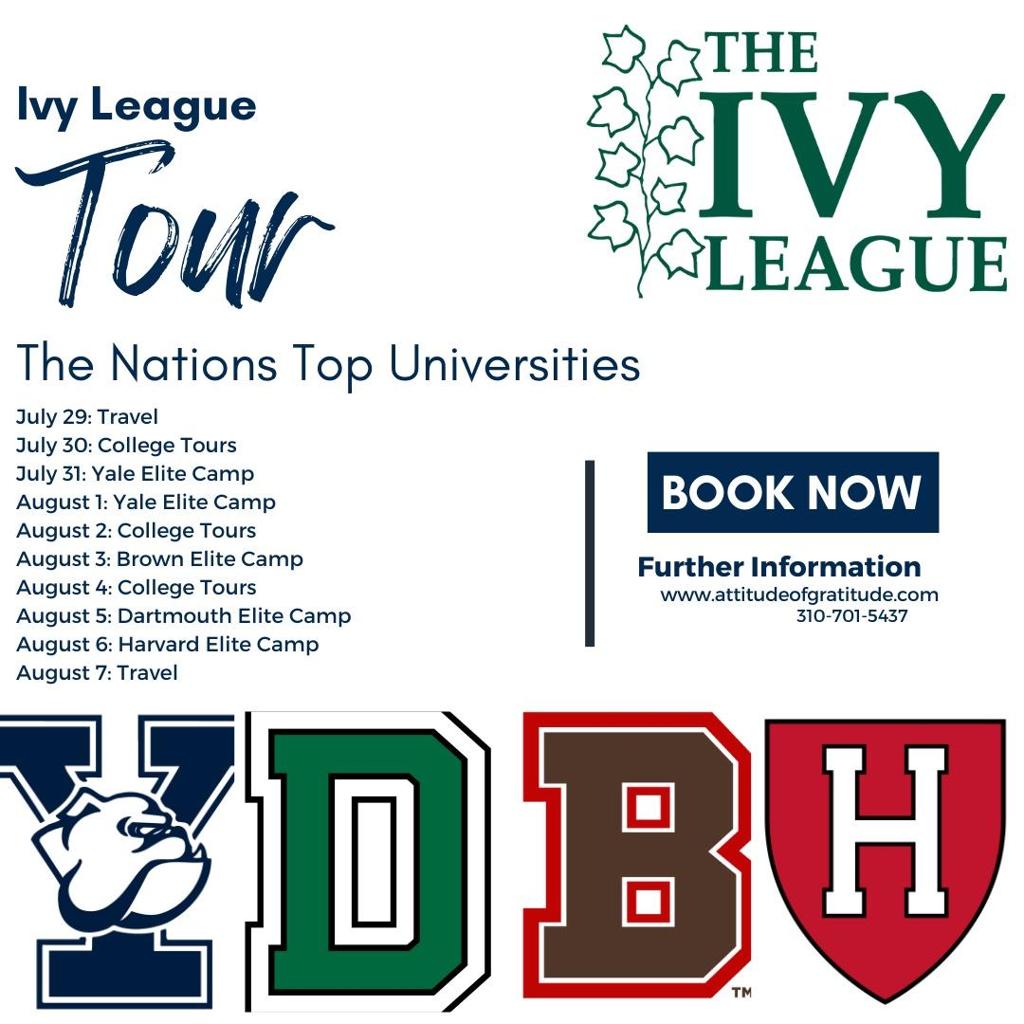 2023 Ivy League Tour
July 29-August 7
Boys
Grades 9-12
Limited to 12 Student-Athletes
The Attitude of Gratitude College Consulting Ivy League tour takes student-athletes to the worlds premier academic institutions to compete at the prospect camps and explore their academic possibilities. Participants are accompanied by our Director of College Placement, Scott Martin who will promote each player to the large contingent of college coaches who attend these camps. Participants will also tour a variety of high academic universities across the East Coast.