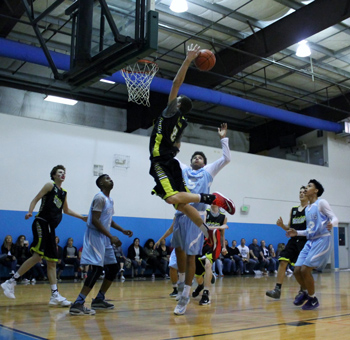 Seattle Select Basketball is an elite AAU basketball program operating under a 501 (c)3 non-profit organization dedicated to developing student-athletes and teams by instilling fundamental team basketball and competing against the top AAU programs from around the nation. Sportsmanship, effort, and attitude are the core values for all of our teams, players, coaches, parents, and organization.
Our teams consist of high GPA student-athletes with similar goals of maximizing potential, competing at a high level and going to college. Our team atmosphere pushes them to become better people, harder workers, team oriented, and leaders in life. Every Seattle Select student-athlete has been awarded invitations to the West Coast Elite High Academic Showcases in Washington and California.
The Seattle Select coaches are dedicated to the improvement of their athletes and teams. With collegiate and over-seas experience, our coaches train team members to build the necessary skills (physically and mentally) to be prepared for HS and College basketball.
We rely heavily on support from our sponsors and team fundraisers. As a 501(c)3 level organization your sponsorship or donations are all tax deductible. We encourage you to contact us for more information on how to help support the teams.