Private Group Outdoor Basketball Training
Thank you for your interest in our small group training with 5 players or less. The groups will be limited to a maximum of 5 student-athletes of the same grade and gender. Coach Chase Young along with SS team coaches will help instruct them through each drill. The small groups will circuit train through stretching, agility, shooting, ball handling, and scoring. Players will use their own basketballs, will be spaced out at least 6 feet apart with an emphasis on no contact, and not share any equipment. Each session is 90 minutes long and costs $25 each. Scholarships are available for families hit hard by COVID-19. Families who have credit in our program can opt to use some of it here. There is no mandatory payment for any of the families who were kind and generous enough to donate some of their team fee to our program amidst the pandemic. I hope to be able to repay each of you for your amazing support.
Summer Elite Camps
Boys and Girls 3rd-9th Grade
Session 1: Aug 3rd-6th from 10am-3pm for ***Boys Only 3rd-9th***
Session 2: Aug 10th-13th from 10am-3pm for ***Girls Only 3rd-9th***
Session 3: Aug 17th-20th from 10am-3pm for ***Boys Only 3rd-9th***
Gym: Calvary Christian Assembly Church
We will hold 3 camps this Summer which will each include four full days of training for each position in basketball. These camps are for student-athletes in 3rd-9th grade (2020-2021 School Year) who are competitive and strong players. These are great camps for taking your game and basketball IQ to the next level. Student-athletes study film, set goals, spend time on the white board, and receive daily homework. On the court we cover all aspects of each position through drills, competitions, concepts, and games. In addition to the hoop skills and IQ, we promote daily messages to our student-athletes to help them be more mindful of the bigger picture.
Monday – Point Guard (Leadership)
Tuesday – High Post / Low Post (Grit)
Wednesday – Wing/Shooting Guard (Confidence)
Thursday – Recap with competitions and games (Attitude and Gratitude)
All camps are lead by head coach Chase Young. Additional coaches include current and retired players as well as Seattle Select High Academic team coaches.
Price:
$300 – Camper
$250 – Past or Present Team Members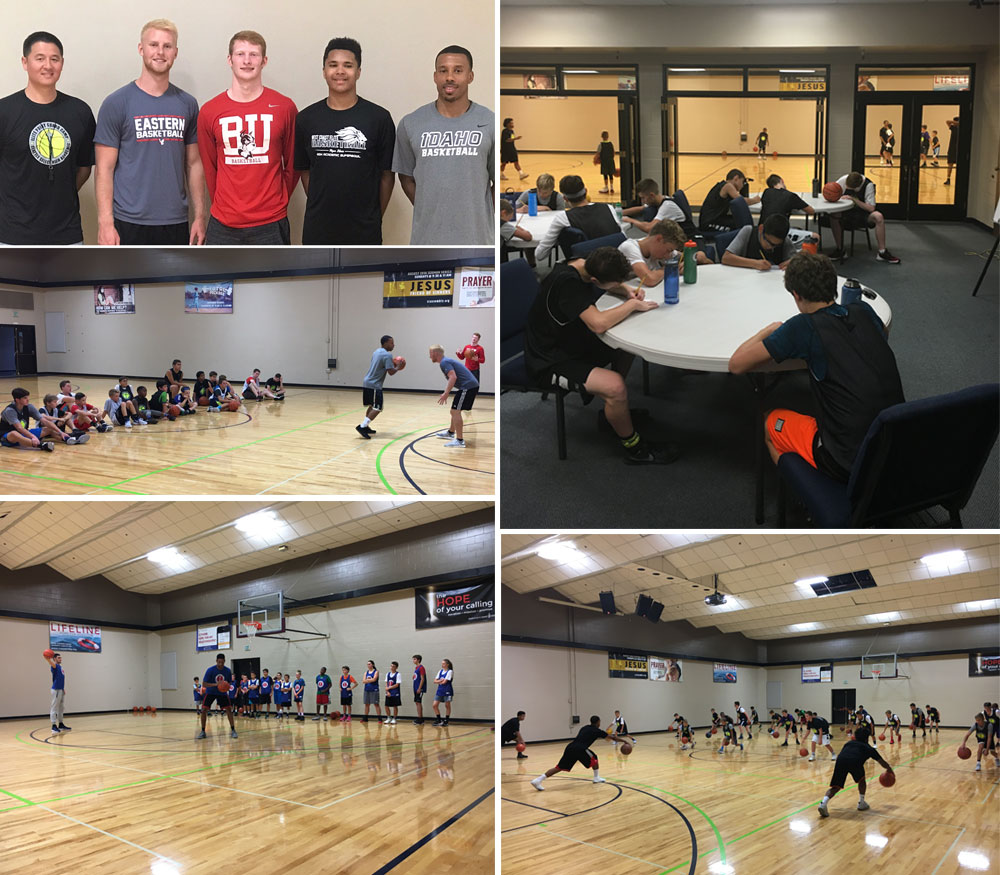 1 on 1 Training Sessions
Contact any of our quality coaches/trainers for 1 on 1 sessions. $50/hour (please include tip for gas/travel)