10 Sep 2018
3rd Annual WCE NW High Academic All-Star Camp Review
Last weekend was the 3rd Annual WCE NW High Academic All-Star Camp which included 120 of the NW's best student-athletes.
The camp average GPA was 3.57!
The high academic colleges that attended the event included Occidental, Redlands, UPS, Linfield, Willamette, Pacific, Lewis and Clark, Pacific Lutheran, Vanguard, Swarthmore, Multnomah, Alaska Fairbanks, and SPU.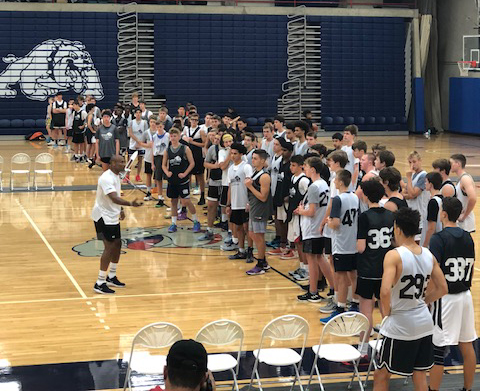 Donald Watts worked with the campers and passed along valuable advice and insight into college basketball. Tim Manson from R3BAR worked with the student-athletes on their training habits, conditioning, and a positive competitive mind set. WCE President Ryan Silver gave a great seminar to all the parents about a realistic approach and the current recruiting world. Harvey Rubin from Academic Basketball Club in CT spoke with the players and parents about how to use their high GPA along with their basketball abilities to find the right school where they can grow as true student-athletes.
All the teams were coached by current head and assistant coaches at these prestigious schools. Next high academic camp will be in LA in March 2019.