Exposure Camps
Even if you are not on a Seattle Select High Academic team, you are welcome to join a waiting list to come with us to any of these camps. Team members get first option, and if we have room we will invite those from the waiting list to join us. For some camps, we will have plane tickets, camp entry, and hotel fees all in one to make it easy. Coach Chase Young will be taking groups to these camps in the Spring and Summer. Join our group which helps organize the trip, cuts your costs by not having to pay for parents tickets and gives players confidence to play to their potential.
Northwest Conference College Tour
2019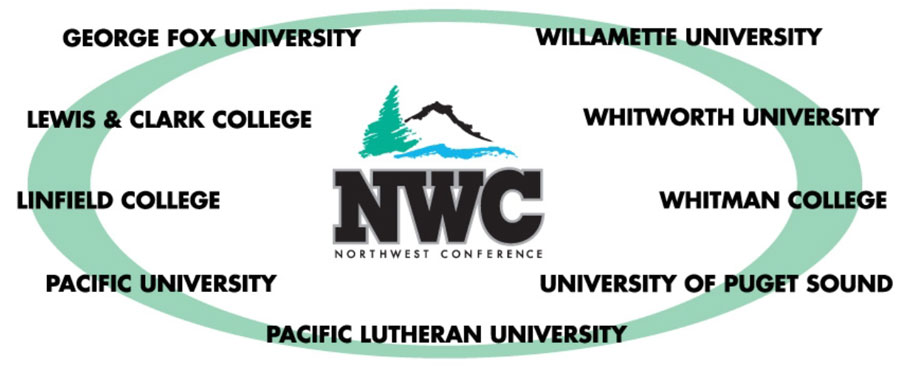 The NWC tour will include multiple high academic colleges in the NW where we will meet with coaching staffs and visit their campuses and athletic facilities. We will end the day at the Oregon High Academic Showcase from 4-9pm at Lewis and Clark College.
The tour will begin in Tacoma at the University of Puget Sound, and end at Lewis and Clark College where the HA Camp will take place. We will provide transportation from UPS, to the different colleges, and ending at Lewis and Clark college. Players will carpool in vans to each college, but parents are welcome to attend and drive on their own with their student-athlete.
The tour fee is $300 and includes the camp fee.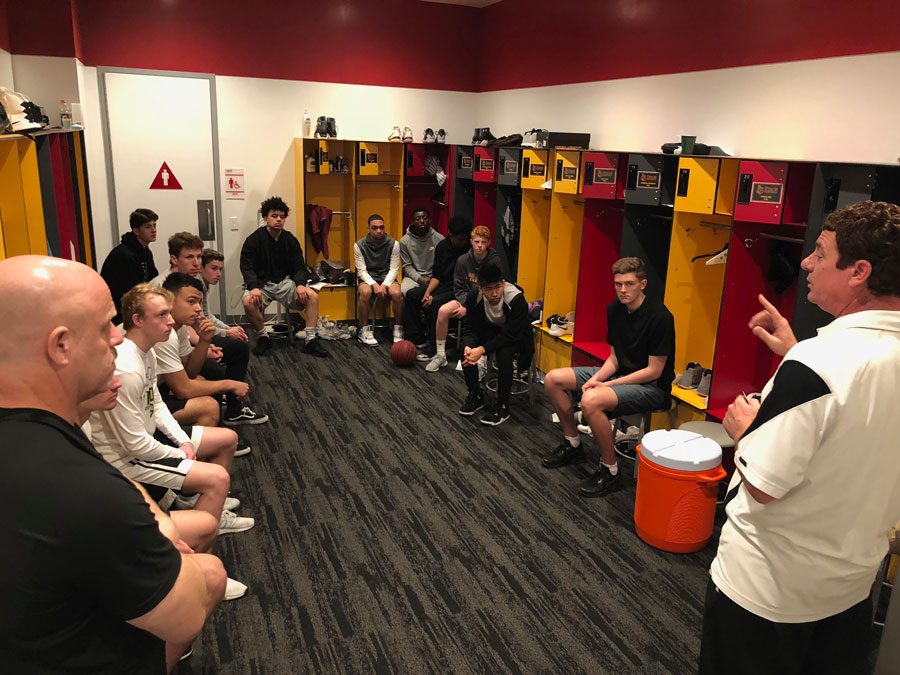 Seattle Select Spring Training League
March – May 2019
The Seattle Select / Roosevelt Select Spring Training League is a weekly training with an emphasis on fundamentals and live scrimmage. Each week the student-athletes will work on position specific drills and concepts, compete in live games, and receive weekly homework. The Training League will offer a high level of instruction and fun with players of the same age, skill, and gender.
This is a great program for student-athletes to play basketball and improve their skills without a huge commitment. These sessions are run by coach Chase Young and other staff members.
When:
Girls 3rd-5th Grade: Mondays, 4-5pm @ Calvary Church from Mar 4th – May 20th
Girls 6th-8th Grade: Wednesdays, 6-7pm @ U Prep from Mar 6th – May 22nd
Boys 3rd-5th Grade: Tuesdays, 4-5pm @ Calvary Church from Mar 5th – May 21st
Boys 6th-8th Grade: Wednesdays, 7-8pm @ U Prep from Mar 6th – May 22nd
Boys High School: Wednesdays, 8-9pm @ U Prep from Mar 6th – May 22nd
Price: $200 / 3 months (March through – May) and includes reversible jersey.
SCIAC College Tours
March 22, 2019
Each year we visit a handful of SCIAC (Souther California Intercollegiate Athletic Conference) before going to the WCE Spring HA Camp.
In 2017 Chase Young and Seattle Select High Academic coaches took teams on campus visits to Occidental, Caltech, Claremont, Pomona, Willamette, SPU, Point Loma, and Seattle U.
In 2018 on March 23rd, Chase took 14 elite student-athletes on a tour of 6 SCIAC schools in Los Angeles. They followed up the tour with a 2 day WCE Spring High Academic Camp at Cerritos College where they were able to play in front of college coaching staffs from all over the county and learned valuable knowledge and tools to help in their direction towards playing college basketball. The tour included Redlands, Claremont, Pomona, La Verne, Chapman, and Whittier where they met with head coaches and toured their campuses and athletic facilities.
I want to give you a big Thank You for the trip last weekend. It was well organized and I/we enjoyed visiting the colleges and being at the camp. Kobe was inspired to focus on his grades and wanting to work on his game. He is still a little sore from the face plant, but has already contacted all the schools and has heard back from Laverne.
I appreciate how you looked out for every kid and had them interact with these college coaches. You had some great advice and reminded them of all the small things you can do to be a college recruit. It was fun to hear Kobe talk about the trip with his mom and how excited he was to explain all that happened. Some of the schools had me wanting to dust off my shoes and give it another go. The goal is to find that good fit and the more you see, the more you realize what you want. I thought it you gave a good variety of some quality schools. As a parent, that is all you can ask for and really appreciated the trip. The dialogue of colleges is alive and well in our household.
Kobe would be interested in any future trips you have planned and if you need another chaperone to come along, I am in. I think this is a great experience you are offering to high school students and have had several people ask a lot of questions about any future trips. I truly enjoyed it.
Thanks again,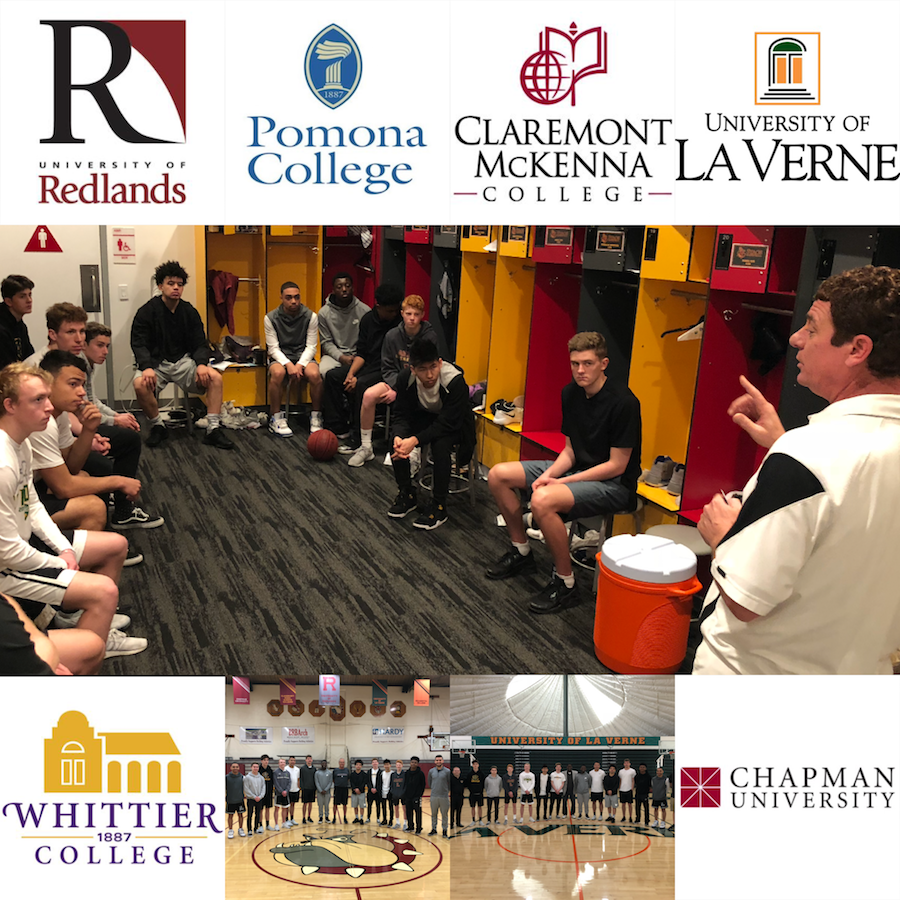 WCE LA Spring HA Camp
Dates: March 22 – 23, 2019
Location: Los Angeles, CA
Grades: 9th-12th
This is one of our favorite camps! A great way to kick off our season by taking a trip to sunny LA to tour colleges and play in the WCE HA Showcase on Friday and Saturday evening. 100's of coaches attend this showcase and every SCIAC DIII school and almost every DII college in CA are at this event. It also attracts college coaches from all over the nation because it is also a HA unsigned senior event.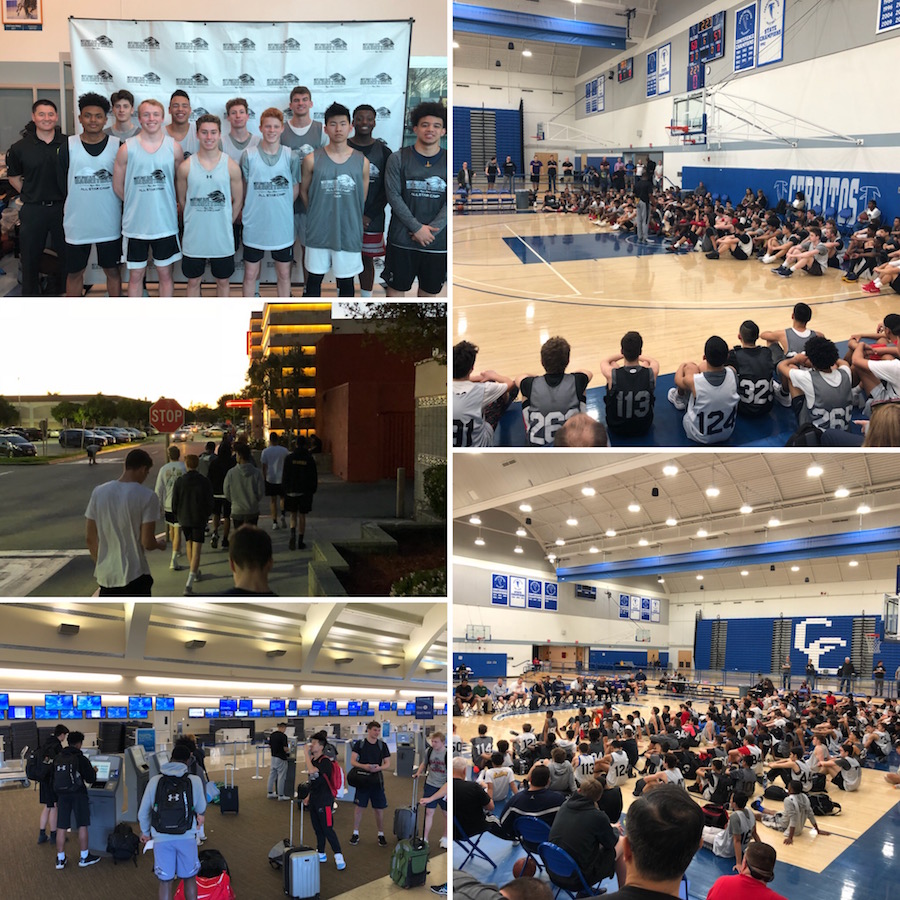 Oregon High Academic & Unsigned Senior Camp
Dates: April 12, 2019
Location: Lewis and Clark College – Portland, OR
Grades: Unsigned Seniors
This is the first annual exposure showcase, which will be a 1 day event on Friday evening at Lewis and Clark College. This showcase was created by Chase Young (founder of Seattle Select), Brant Minor (founder of MaxHoops Exposure Camps), and James Johnson (Hoop Salem Director). While many HS teams will be traveling to Salem for the Hoop Memorial Day Classic, this is a pit stop before the tournament to be seen and evaluated by NW college coaches. Media services and player info will also be available to college coaches around the nation.
Yale Elite Camp
Dates: May 31 – June 1, 2019
Location: Connecticut
This is our first year going to this camp, however it is without a doubt known as the mecca for high academic colleges to attend. If you want to open up your options to Ivy League as well as DII and DIII East Coast schools, this is the one to attend.
June Hoopfest Training Leagues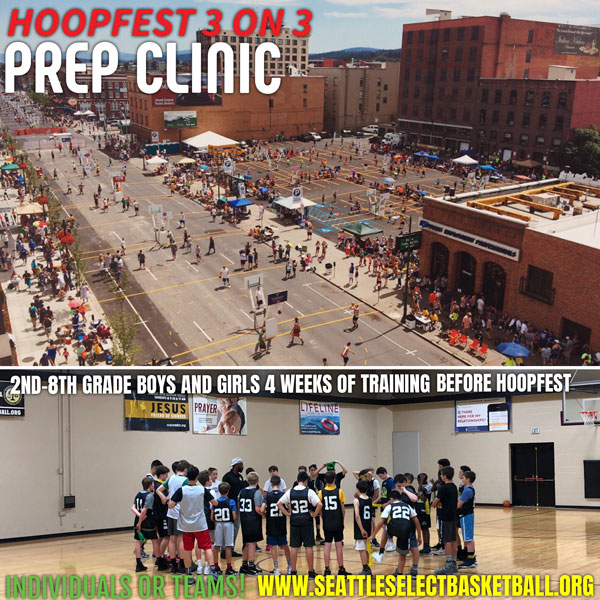 Description: 4 week course with session 1.5 hours long. These sessions will include basketball fundamentals and concepts as well as special break down through 3-on-3 training and live scrimmage. For teams wanting to get ready for Hoopfest this is a great way to get your team prepared and build some chemistry by practicing, training, and competing together.
You don't have to be on a 3-on-3 team to participate in this class nor do you have to have your entire team register for it. These sessions are fun, productive, challenging, and really help improve their skills and love for the game.
Price: $125/player
2nd-4th Grade Girls Only
Mondays 6:30-8pm
June 4th, 11th, 18th, and 25th
3rd-5th Grade Boys and Girls
Thursday 6:30-8pm
June 7th, 14th, 21st, 28th
6th-8th Grade Boys and Girls
Mondays 5-6:30pm
June 4th, 11th, 18th, and 25th
Location: Calvary Christian Assembly Church
6801 Roosevelt Way NE, Seattle, WA. 98115
For an questions or concerns please contact Chase Young.
Seattle Select High Academic Elite Camp Registration is Open!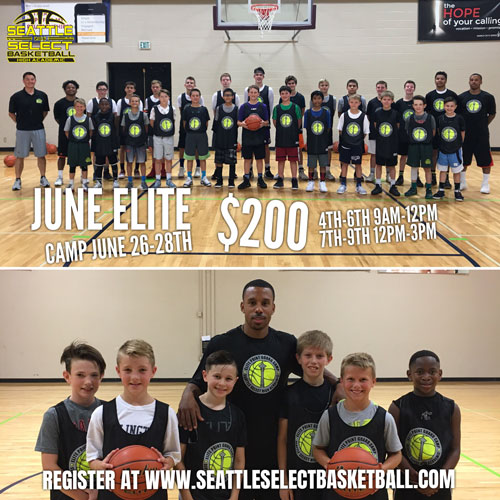 Seattle Select High Academic / Roosevelt Select June Elite Camp
June 26th-28th (Tuesday-Thursday)
Current 4th-6th Grade from 9am-12pm
Current 7th-8th Grade from 12-3pm
This elite camp is for advanced or competitive players. The skills and concepts will be challenging with tons of live reps and competitions.
Day 1 – PG
Day 2 – Post
Day 3 – Shooting
Price: $200
Gym: Calvary Christian Assembly Church
Questions or concerns: Chase Young / 206-930-7975 / chaseyoung206@yahoo.com
Summer Elite Camps
Boys and Girls 4th-12th Grade
Session 1: Aug 6th-9th 10am-3pm
Session 2: Aug 13th-16th 10am-3pm
Session 3: Aug 20th-23rd 10am-3pm
Gym: Calvary Christian Assembly Church We will hold 3 camps this Summer which will each include four full days of training for each position in basketball. These camps are for student-athletes in 4th-12th grade who are competitive and strong players. These are great camps for taking your game and basketball IQ to the next level. Student-athletes study film, set goals, spend time on the white board, and receive daily homework. On the court we cover all aspects of each position through drills, competitions, concepts, and games. In addition to the hoop skills and IQ, we promote daily messages to our student-athletes to help them be more mindful of the bigger picture.
Monday – Point Guard (Leadership)
Tuesday – High Post / Low Post (Grit)
Wednesday – Wing/Shooting Guard (Confidence)
Thursday – Recap with competitions and games (Attitude and Gratitude)
All camps are lead by head coach Chase Young. Additional coaches include current and retired players as well as Seattle Select High Academic team coaches.
Price:
$300 – Camper
$200 – Team Members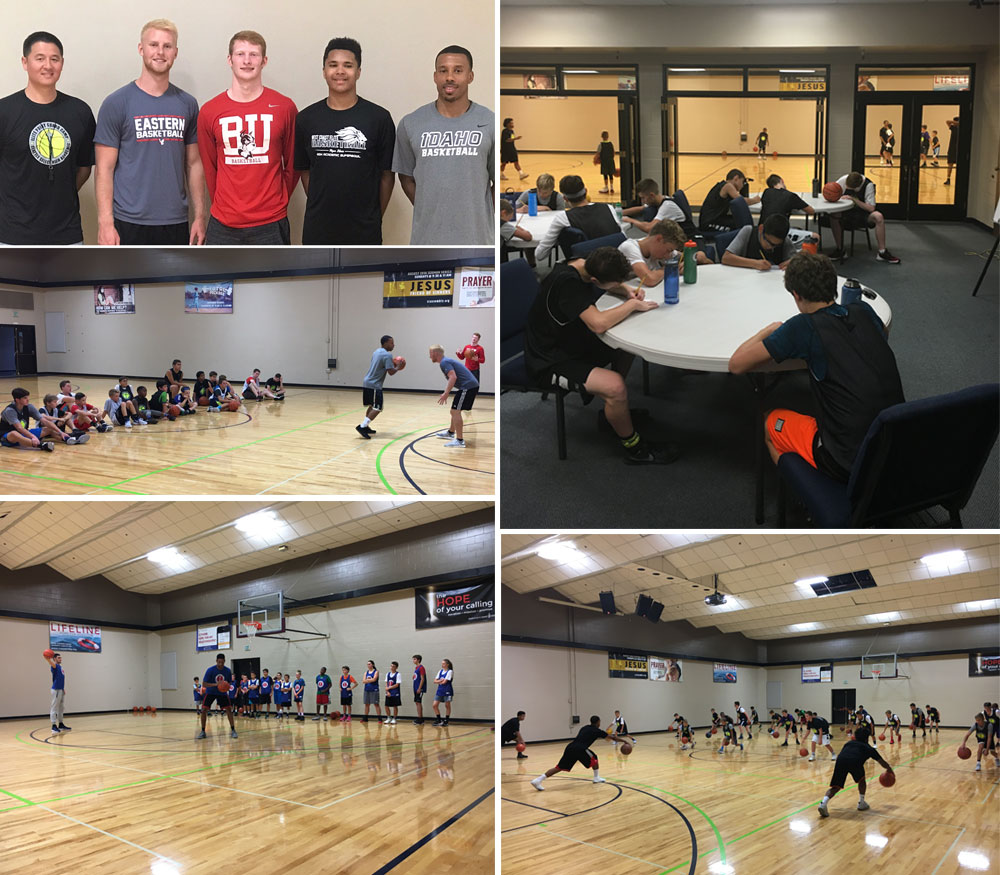 Northwest High Academic Fall Showcase
Dates: Sept 8-9, 2018
Location: Bellevue, WA
The NW HA Fall Showcase is an exposure camp put on by Chase Young and Ryan Silver, president of WCE and the #1 event operator in the West Coast. This event attracts DII and DIII high academic schools from all over the NW, CA, Midwest, and even East Coast.
High academic camps provide a great venue for high academic student athletes to show their merits for prospective coaches. The challenge is knowing how to draw attention to your athlete during these events. Having Coach Chase as your player representative significantly improves a players odds of being seen and communicated with by prospective coaches at these events. This greatly improves the odds being followed after the event – which is what every player is hoping for. Chase has relationships with numerous college coaches established over his years of coaching and can help direct prospective coaches towards players that match their on court needs as well as ensuring fit with school academics and culture.
We experienced this first hand last year as our son Evan participated on Seattle Select's HA U16 team. Evan received numerous contacts and eventual followers attending camps last year.Chase facilitated or aided in nearly every on of the direct contacts Evan received. We strongly recommend Coach Chase and hope that you will consider this valuable service.
Winter Elite Camps by Seattle Select High Academic and Roosevelt Area Select basketball clubs
Description: We will hold 2 camps this Winter break which will each include 3 days of training, competitions, and scrimmage. These camps are for student-athletes in 4th-8th grade who are competitive players who want to take their game and basketball IQ to the next level. In addition to the skills and IQ, we promote daily messages to our student-athletes to help them be more mindful of the bigger picture.
All camps are lead by head coach Chase Young. Additional coaches include current and retired players as well as Seattle Select High Academic team coaches.
Where: Calvary Christian Assembly Church – 6801 Roosevelt Way NE, Seattle, WA. 98115
When:
Elite Camp 1: December 26th through the 28th
Elite Camp 2: January 2nd through the 4th
Times: 4th through 8th Grade from 10am-2pm
Price:
$150 – Camper
$75 – Team Members