30 Sep 2022
Roosevelt Select Team Tryouts!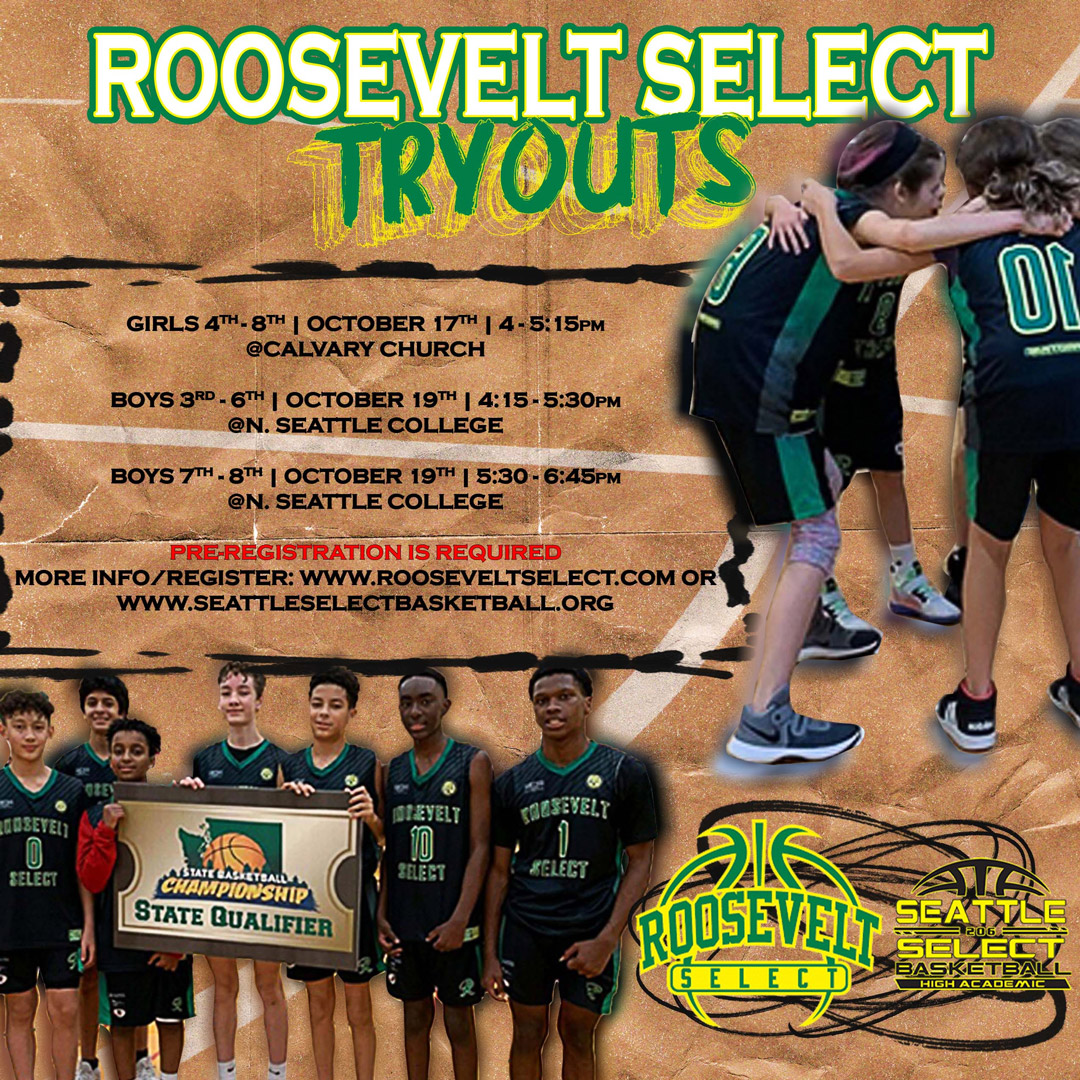 Thank you for your interest in our Roosevelt Select Winter season. You do not have to live in the Roosevelt Area in order to tryout for the team, but many of our student-athletes feed into Roosevelt HS. Student-athletes are allowed to play for their CYO, Rec, AAU, or School team in addition to Roosevelt Select. 
Season Length: Nov-Mar 5th
Practices and Training: Mondays and Wednesdays
League: Mercer Island Peak League (Games on the weekends)
Costs: $1,400 for the season and includes uniform (Forrest Ward Scholarships available)
Forming Teams: Teams are formed by selecting players from the tryouts within one week.
Coaches: We have experienced coaches who played professional and collegiate basketball who run the training and team practices. We also hire qualified parents to coach teams. All teams run our program's offenses and defenses. 
In-House League: For players who don't make the team or can't commit to the season we will have a Winter In-House Training League where they can train and play games at our gym. This is also open to Rec teams who want an extra practice/games during the week.
Tryouts
Girls 4th-8th Monday Oct. 17th 4-5:15pm @ Calvary Church Gym 
Boys 3rd-6th Wednesday Oct. 19th 4:15-5:30pm @ North Seattle College Gym
Boys 7th-8th Wednesday Oct. 19th 5:30-6:45pm @ North Seattle College Gym
Location:
Calvary Church Gym – 6801 Roosevelt Way NE, Seattle
North Seattle College Gym – 9600 College Way N, Seattle